Biography

Deric McNish is an Assistant Professor of Acting, Voice, & Speech, and the Director of the BFA Acting Program in the Department of Theatre at Michigan State University. He is a professional educator, voiceover performer, actor, director, voice and dialect coach, and author. He earned a PhD in Theatre Studies from The University of Colorado Boulder and an MFA from the Professional Actor Training Program at Case Western Reserve University and The Cleveland Play House. Deric is a proud member of AEA and SAG-AFTRA.


News
"Stanislavski in the Voice Studio" will soon appear in Objectives, Obstacles, and Tactics in Practice (Routledge December 2019).
Deric is directing an all-female workshop performance of The Winter's Tale, to be performed at MSU's Planetarium (an event called "Shakespeare Under the Stars") and at local Michigan high schools. Audio of these performances will be published online, along with a series of podcasts called "Syllable of Recorded Time." Listen on Spotify, Google Play, iTunes, and SoundCloud.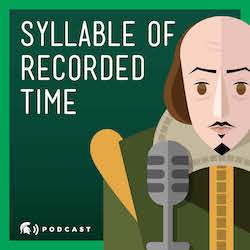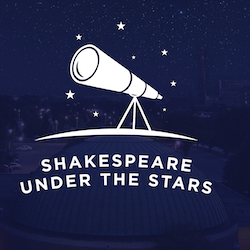 Deric received a 2019-2020 Hub Faculty Fellowship and he will work with the tech wizards at the Hub on developing an online course called Digital Voiceover Lab.
Deric received a 2019-2020 CAL Leaders Fellowship.
He attended an extraordinary workshop in Knight-Thompson Speechwork led by Andrea Caban and Tyler Seiple.
Deric presented in three panels at the 2019 ATHE Conference in Orlando. The topics were: Reinventing BFA Juries, Transdisciplinary Collaboration, and Reimagining Shakespeare.
He was promoted to Senior Editor of the International Dialects of English Archive.
Deric has been awarded the 2019 Teacher-Scholar Award. He was recently awarded the 2018 AT&T Award in Instructional Technology, the Dudley Knight Award for Outstanding Vocal Scholarship, the 2017 CAL Award for Innovation and Leadership in Teaching, and the 2017 Fintz Award for Teaching Excellence in the Arts and Humanities.
Deric's book chapter, "Training Actors with Disabilities," appears in New Directions in Teaching Theatre Arts (Palgrave Macmillan).
His book chapter, "Stanislavski in the Voice Studio," will appear in Objectives, Obstacles, and Tactics: Perspectives on Activating the Actor, which will be published by Routledge in 2020.
orcid.org/0000-0002-6723-0551